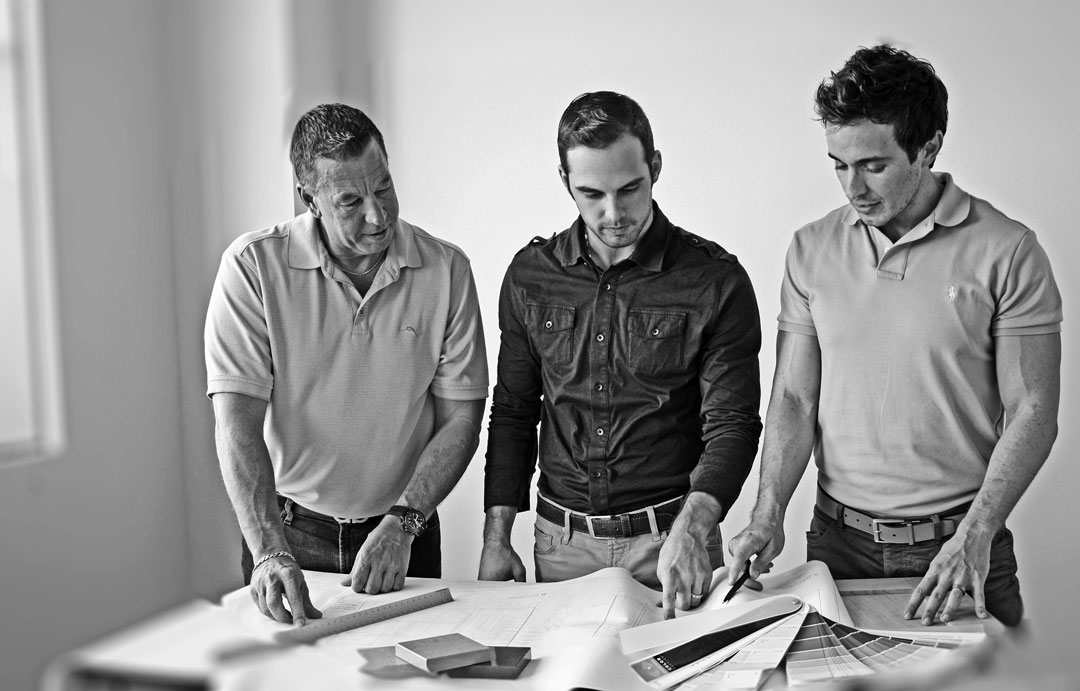 Andrew Mormile

Andrew began his career in the marine industry while working alongside top craftsmen, naval architects and designers. He managed the custom yacht construction process, including the design, fabrication and installation of beautiful yacht interiors.
Striving to further his career in residential and yacht architectural interiors, Andrew Mormile moved to Jupiter, Florida where he has worked for architectural interior design and millwork firms. As a project designer, he was able to collaborate with prestigious architects and interior designer from New York, Philadelphia, and Florida for luxurious residences in Palm Beach, Lost Tree, Jupiter Island and West Palm Beach. His technical understanding of construction, fabrication, millwork details and designing custom cabinetry allows him to bring a holistic and functional approach to his designs. Andrew continues his education by attending lectures with the Institute of Classical Architectural programs and NKBA courses.
Nick Skidmore

Nick received his Bachelor of Science in Architecture from the Honors College at Kent State University and earned a Master's Degree in Architecture and Design from CAED at Kent, which is accredited by both the NAAB and AACSB. He studied extensively at the Palazzo Dei Cerchi in Florence, Italy all the while gaining a refined appreciation for Italian and European proportion, scale, and architectural design tradition.
Prior to his time at Forte Interiors, Design, Build, Nick was based in Chicago, designing for prominent architecture firms including FitzGerald Associates Architects. His passion is producing original yet timeless designs in the high-end residential and commercial sectors. Nick's work reflects his international experience, utilizing inspiration from his projects in the Middle East, China, & Europe. More recently, Nick relocated to the Palm Beaches and designed for an interior architecture firm specializing in high-end kitchen & bath design, as well as custom furniture fabrication. His design approach balances innovative yet attainable design, producing interiors that are both current and enduring.
Nick's work has been featured on HGTV, as well as collaborations in Chicago Social Interiors, and Chicago Home + Garden. He is a LEED Accredited Professional, and an ASID Allied Member.
Bob Mormile

Directing the design and build of luxurious sport fishing yachts, his interest in architecture and was easily transferable to projects in residential properties culminating in the founding of Forte.
Bob Mormile, president and CEO of the VT Group has guided his professional suite of design and graphics companies to leadership positions in the very competitive corporate branding, POP, packaging and signage industries. He has provided innovative and effective solutions to his clients for over 30 years and is committed to supplying the exceptional service that clients require to flourish in today's marketplace.
As Bob's design skills and experience increased, he committed to more challenging projects like the design and construction of two custom sport fishing yachts. Directing the design of luxurious yacht interiors heightened his interest in architecture and was easily transferable to design and build projects in the residential and commercial industries culminating in the founding of Forte.